Fully Enjoy the Area Just Around Ichinomiya Station! Walking Trip
Half-Day
Day- 1

TrainMeitetsu Ichinomiya Station
JR Owari-Ichinomiya Station

In Ichinomiya City, which used to be famous for its prospering woolen fabric industry, coffee shops were often used for business negotiations. One day, a coffee shop owner served coffee, together with a charge-free light meal. The service was so popular that it was established as the unique culture of "Morning service," which offers a light snack, such as bread or egg, together with a cup of tea or coffee, for the price of a drink. Today, most coffee shops in the city offer this Morning service.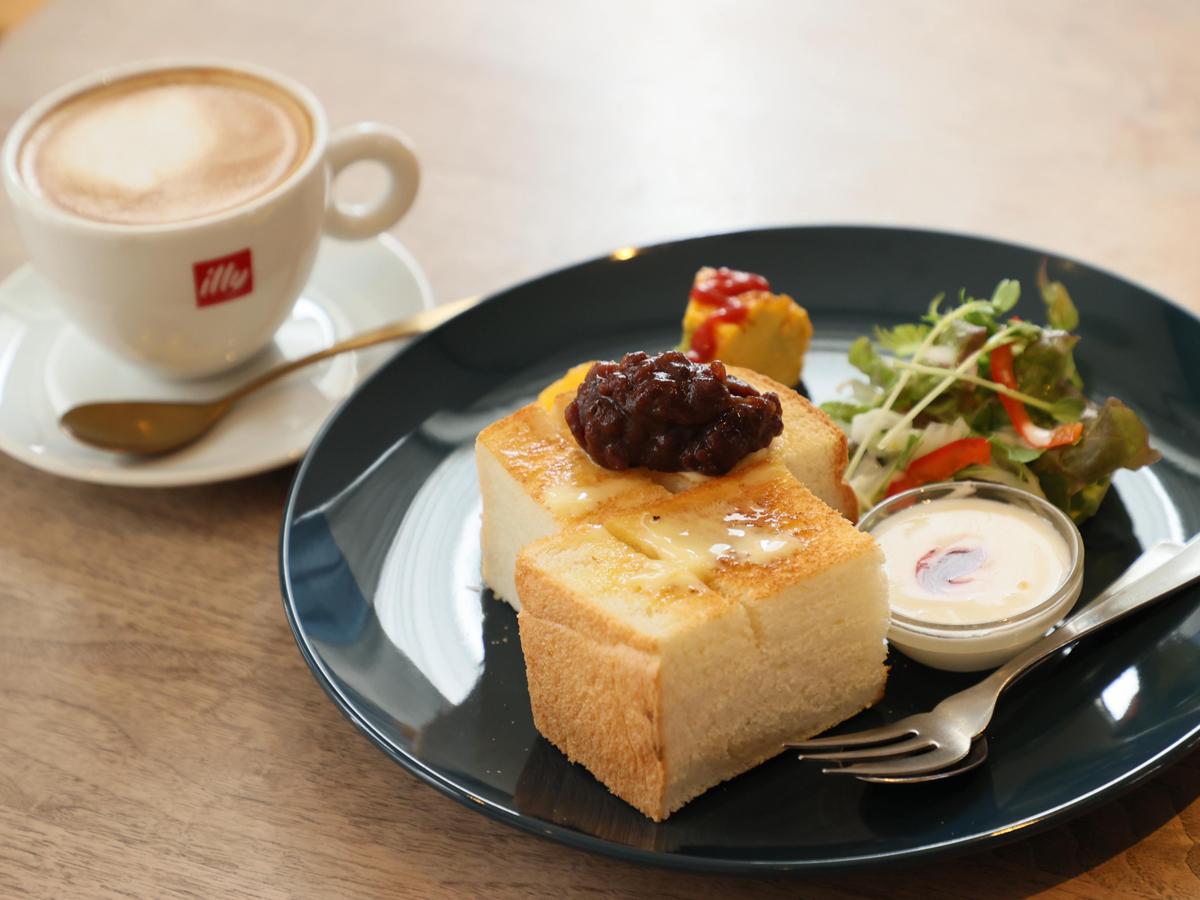 Masumida Shrine has a long and distinguished history as "Ichinomiya," or the principal shrine, of ancient Owari Province, from which the name of Ichinomiya City derived. This shows how this region was developed with Masumida Shrine as the core. The god of the shrine, who is believed to be a grandchild of a god enshrined in the Ise Shrine, has been widely worshipped for business success, social success, good luck and fertility and family prosperity. Hatori Shrine located within the same precincts has attracted many visitors as a god of marriage and safe childbirth.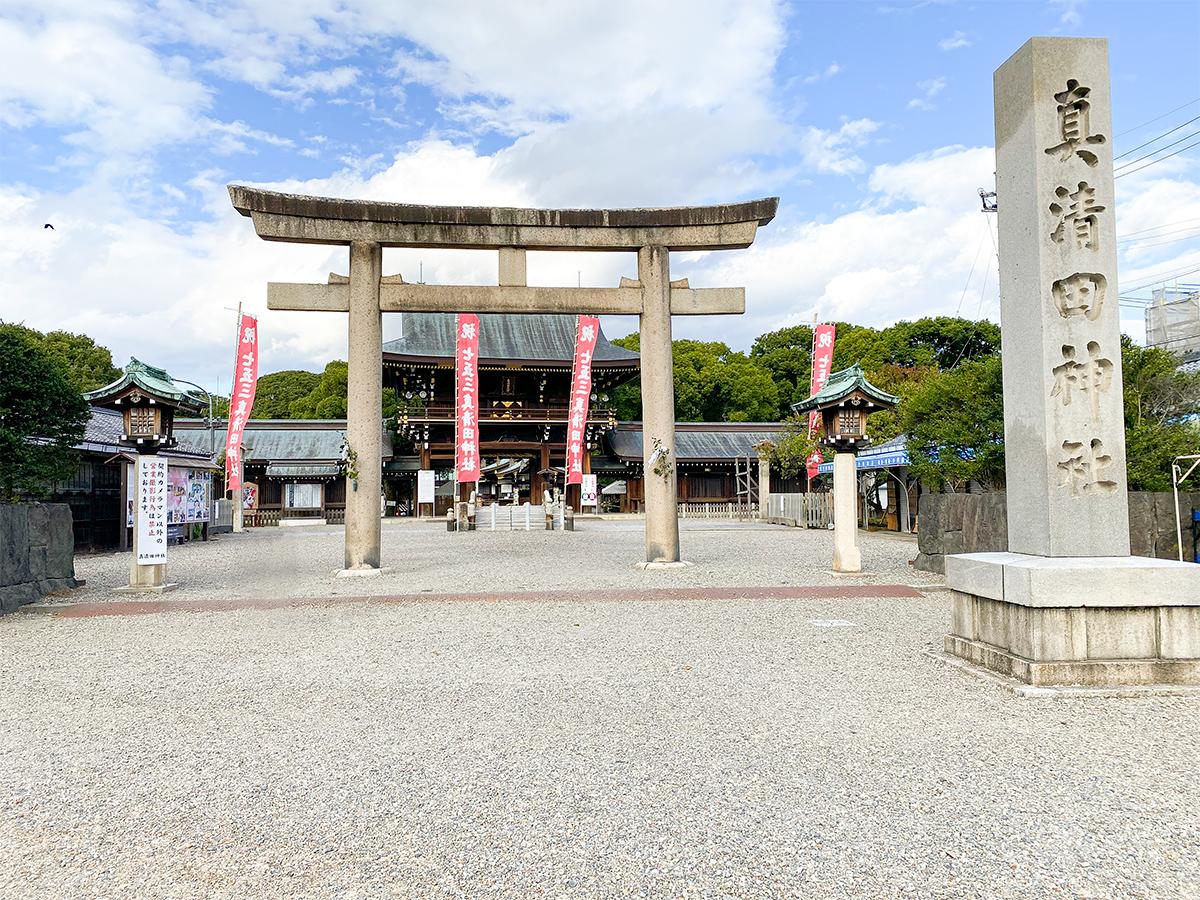 03

Honmachi Shopping Street
This shopping street extends from Matsumida Shrine, so be sure to try strolling along it.
Among the stores overflowing with a retro feel are shops with colorful sweets or their own special, unchanged atmosphere. The shopping street itself also has a nostalgic ambience.

Introducing some of the shopping street stores!
◎ Ando Katsuobushi Store
Additive-free dry goods are a delightful addition to your table! Original bean snacks are also good for traveling with.
Address: 3-2-12 Honmachi, Ichinomiya City within Honmachi Shopping Street
◎ Patisserie Boku Boku
Enjoy cute cream puffs that are fun to look at and delicious to eat.
Address: 1-6-8 Sakae, Ichinomiya City Tatsumiya Building 1F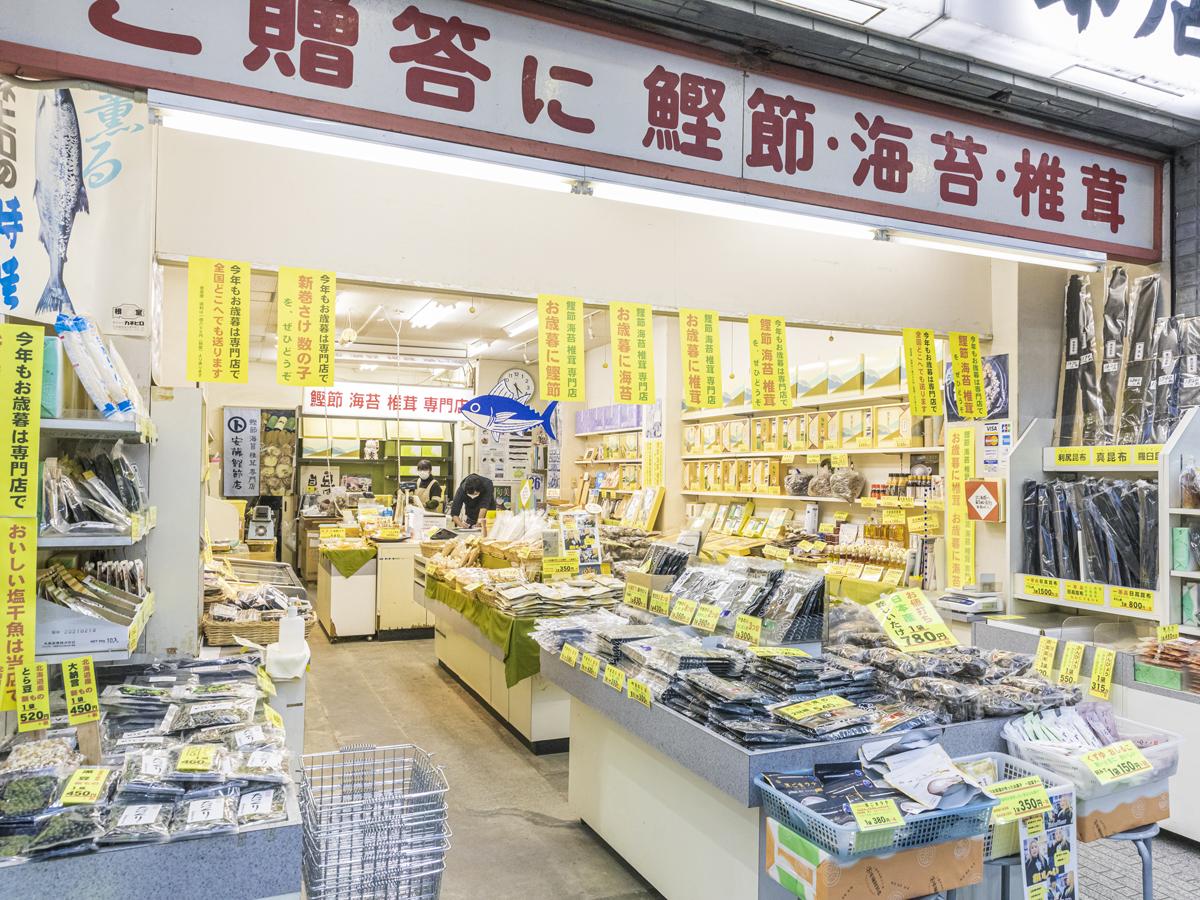 Walk8 minutes

04

Walk on the Oe River Pedestrian Path
Walking along the Oe River is also recommended.
The sight of the cherry blossoms blooming on both sides of the river during cherry blossom season is especially beautiful. Even among Ichinomiya City's many places for cherry blossoms, this is a popular spot.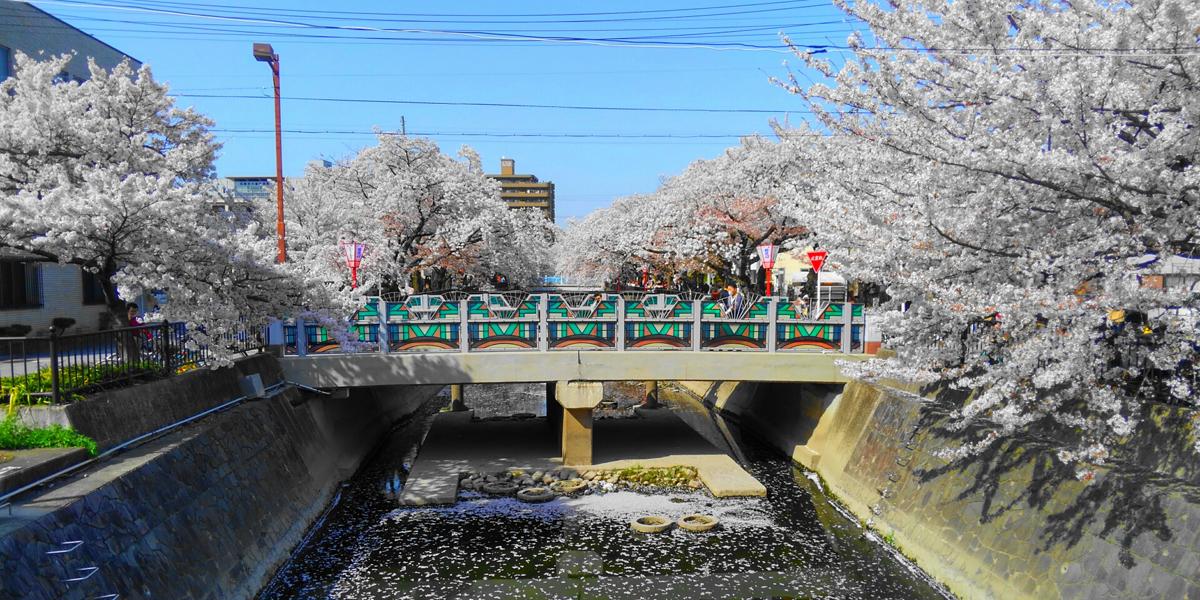 Walka short distance

05

Lunch at Japanese Restaurant Kikusui!
Kikusui is the only ryotei in Ichinomiya City. Exclusive Japanese restaurants called ryotei used to be used for occasions such as corporate entertainments, feasts, business negotiations, and confidential talks between politicians and important persons. Ryotei also serves as a unique place for enjoying traditional Japanese culture, including exclusive facilities and furnishings like those in a museum, high-quality dishes of the season, and entertainment by Geigi, female entertainers who give performances, such as songs and dances.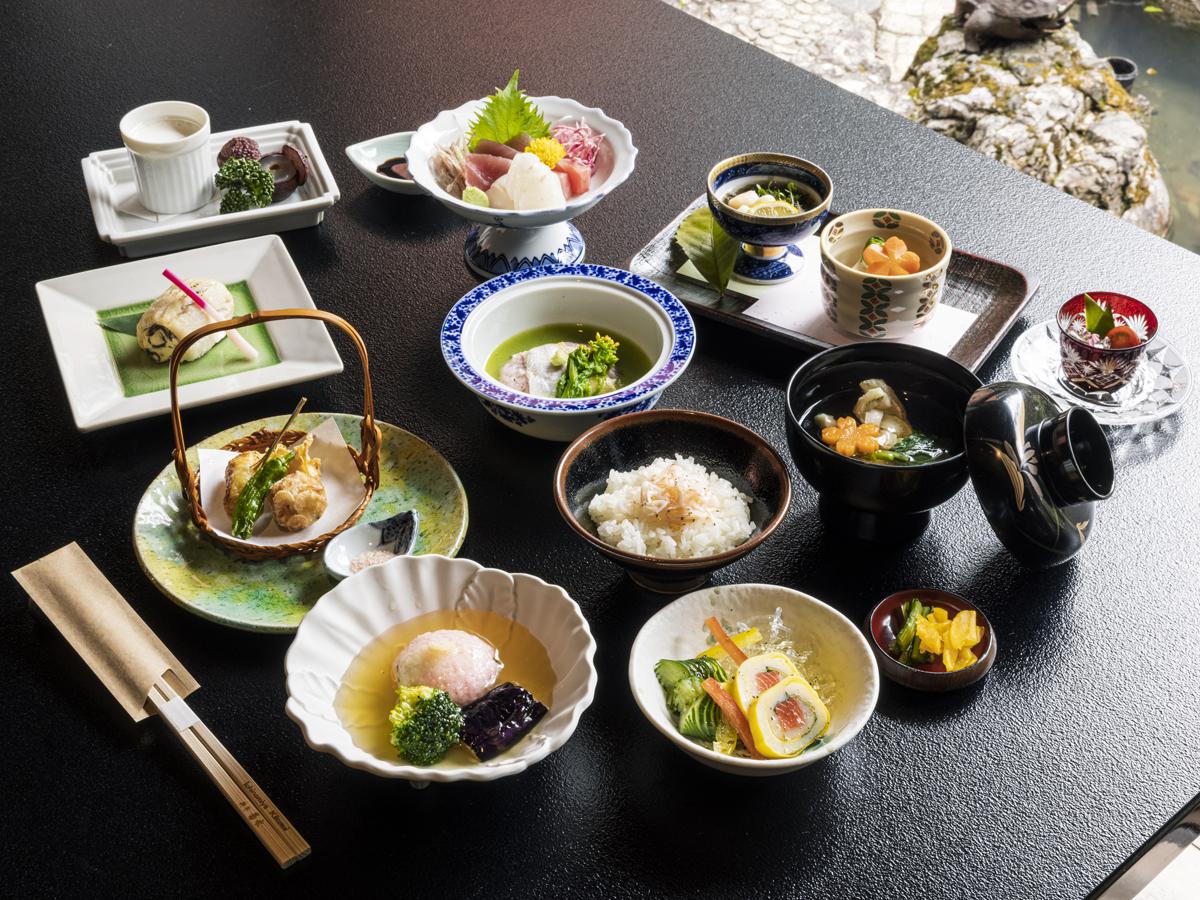 Walk14 minutes

The Re-TAiL building in Ichinomiya City, a representative textile producing district of Japan, is a shop selling high-quality fabrics collected from local manufacturers. The shop has attracted many visitors from far-away places because special fabrics and threads not sold on the open market are available. Pretty patchwork neck straps made of Bishu textiles are recommended as gifts.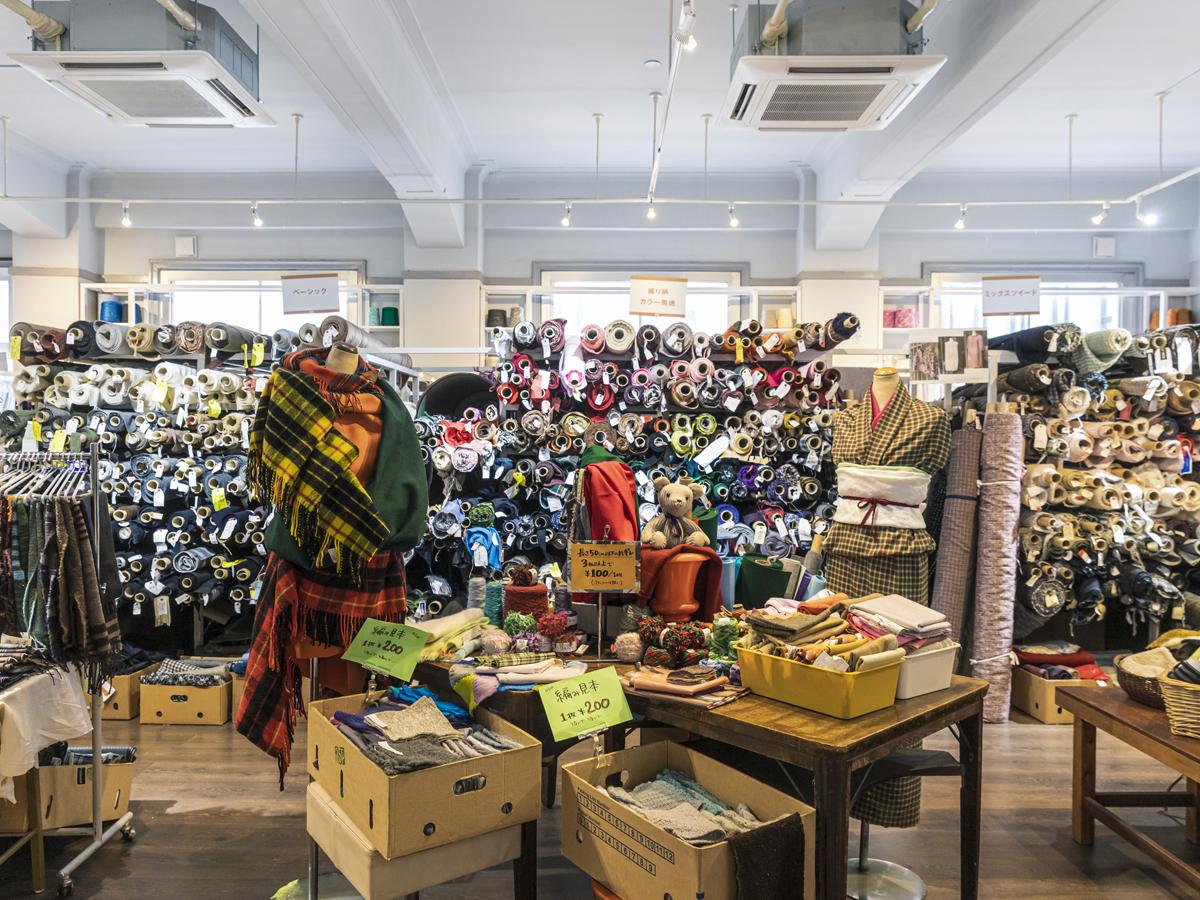 07

Cafés and Souvenirs
Enjoy your outing to the fullest by shopping for Ichinomiya City souvenirs from a wide variety of Japanese sweets or having a conversation at a café!

Introducing some of the stores in the area!

◎ com-cafe sanpachiya
Two minutes on foot. Their specialty is their blend coffee. You can also drink craft beer during the day.
Address: 4-1-9 Honmachi, Ichinomiya City

◎ Tsushimaya
Japanese sweets
Address: 8-18 Honmachi-dori, Ichinomiya City

◎ Wagashi Ichino
Japanese sweets
Address: 1-10-1 Suehiro, Ichinomiya City

◎ Kikuichi Arare
Rice crackers
Address: 1-15-18 Suehiro, Ichinomiya City

◎ Wakamatsuya Suehiro
Castella (Japanese sponge cake) and Japanese sweets
Address: 2-22-19 Suehiro, Ichinomiya City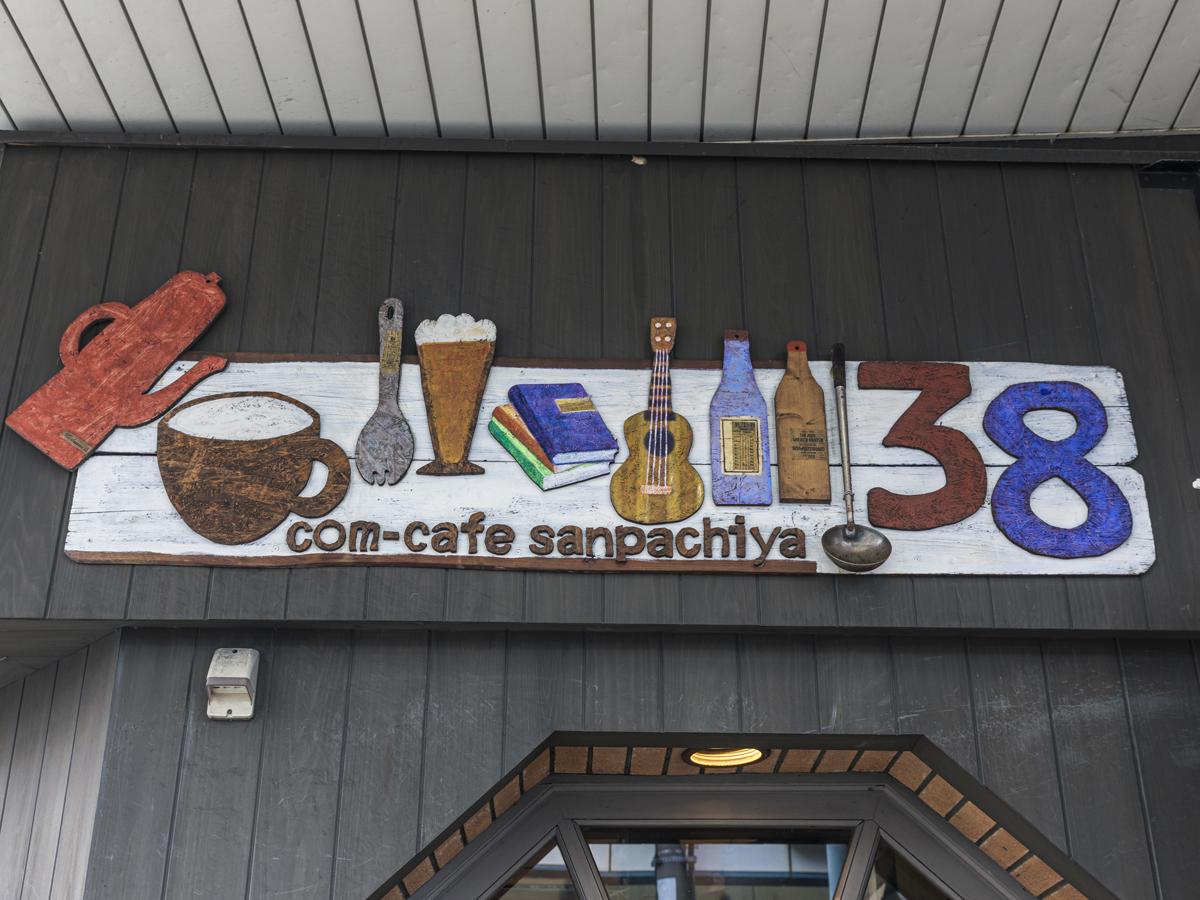 Meitetsu Ichinomiya Station
JR Owari-Ichinomiya Station