Refreshing Trip in a Huge Park
Half-Day
Day- 1
In Ichinomiya City, which used to be famous for its prospering woolen fabric industry, coffee shops were often used for business negotiations. One day, a coffee shop owner served coffee, together with a charge-free light meal. The service was so popular that it was established as the unique culture of "Morning service," which offers a light snack, such as bread or egg, together with a cup of tea or coffee, for the price of a drink. Today, most coffee shops in the city offer this Morning service.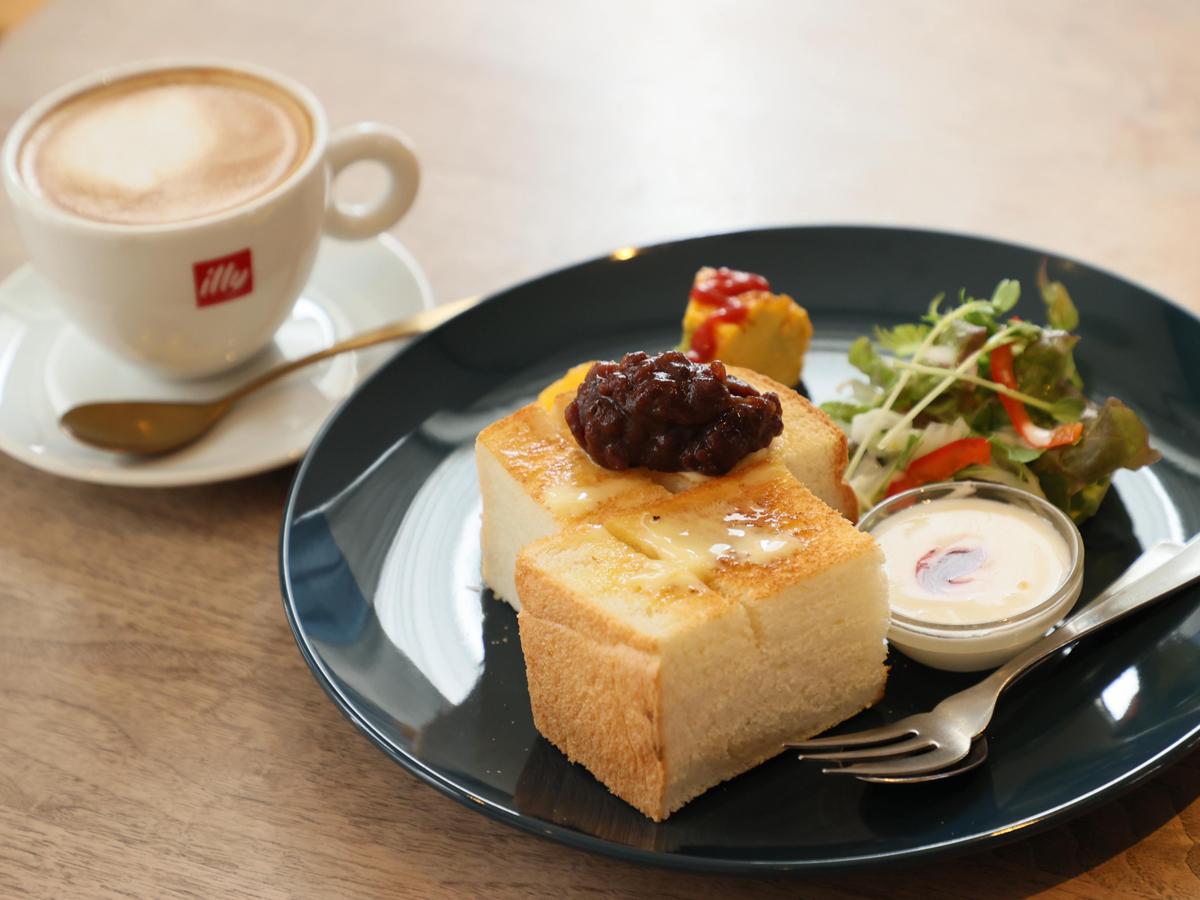 Walk5 minutes from Meitetsu Ichinomiya Station (Meitetsu Nagoya Main Line) or JR Owari-Ichinomiya Station

02

Honmachi Shopping Street
Be sure to try strolling along this shopping street on the way to Matsumida Shrine.
Among the stores overflowing with a retro feel are shops with colorful sweets or their own special, unchanged atmosphere. The shopping street itself also has a nostalgic ambience.

Introducing some of the shopping street stores!
◎ Ando Katsuobushi Store
Additive-free dry goods are a delightful addition to your table! Original bean snacks are also good for traveling with.
Address: 3-2-12 Honmachi, Ichinomiya City within Honmachi Shopping Street
◎ Patisserie Boku Boku
Enjoy cute cream puffs that are fun to look at and delicious to eat.
Address: 1-6-8 Sakae, Ichinomiya City Tatsumiya Building 1F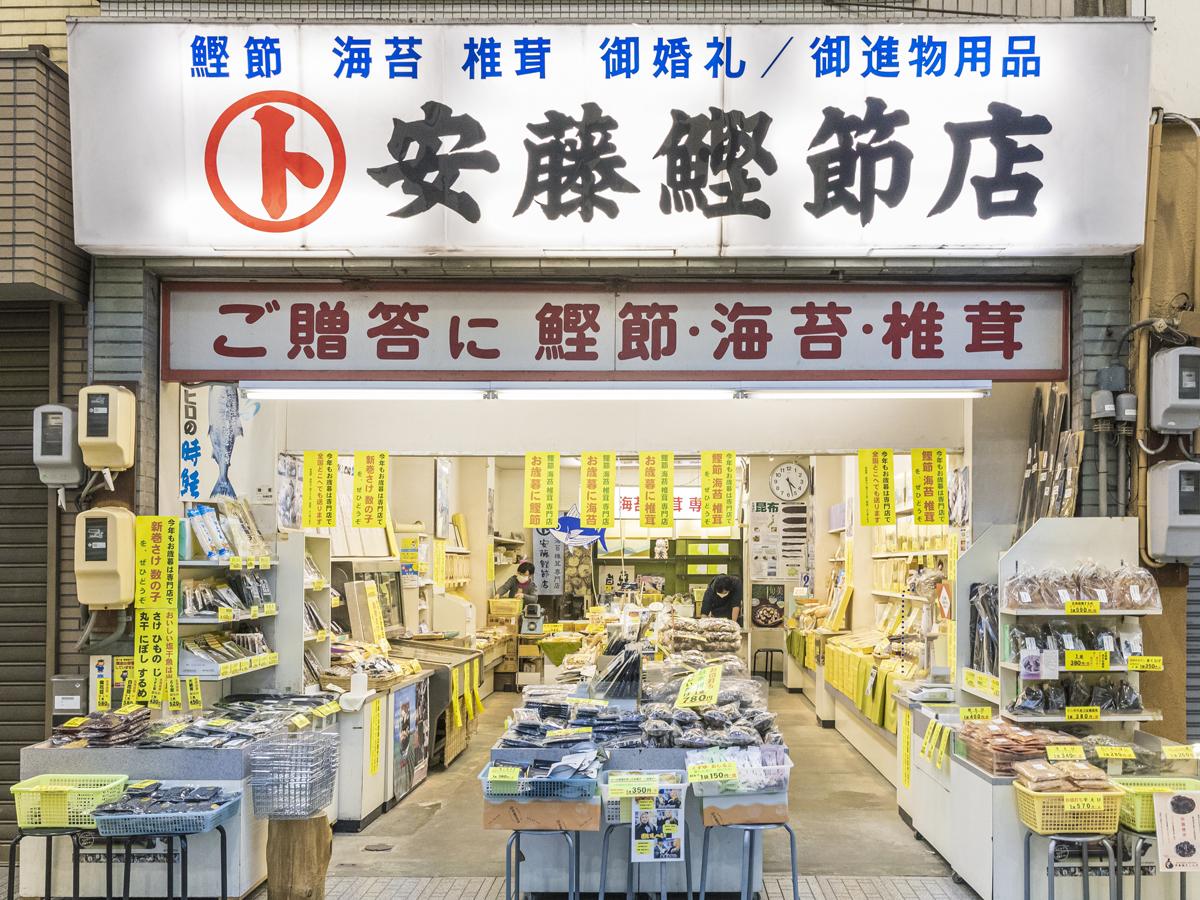 Walk5 minutes

Masumida Shrine has a long and distinguished history as "Ichinomiya," or the principal shrine, of ancient Owari Province, from which the name of Ichinomiya City derived. This shows how this region was developed with Masumida Shrine as the core. The god of the shrine, who is believed to be a grandchild of a god enshrined in the Ise Shrine, has been widely worshipped for business success, social success, good luck and fertility and family prosperity. Hatori Shrine located within the same precincts has attracted many visitors as a god of marriage and safe childbirth.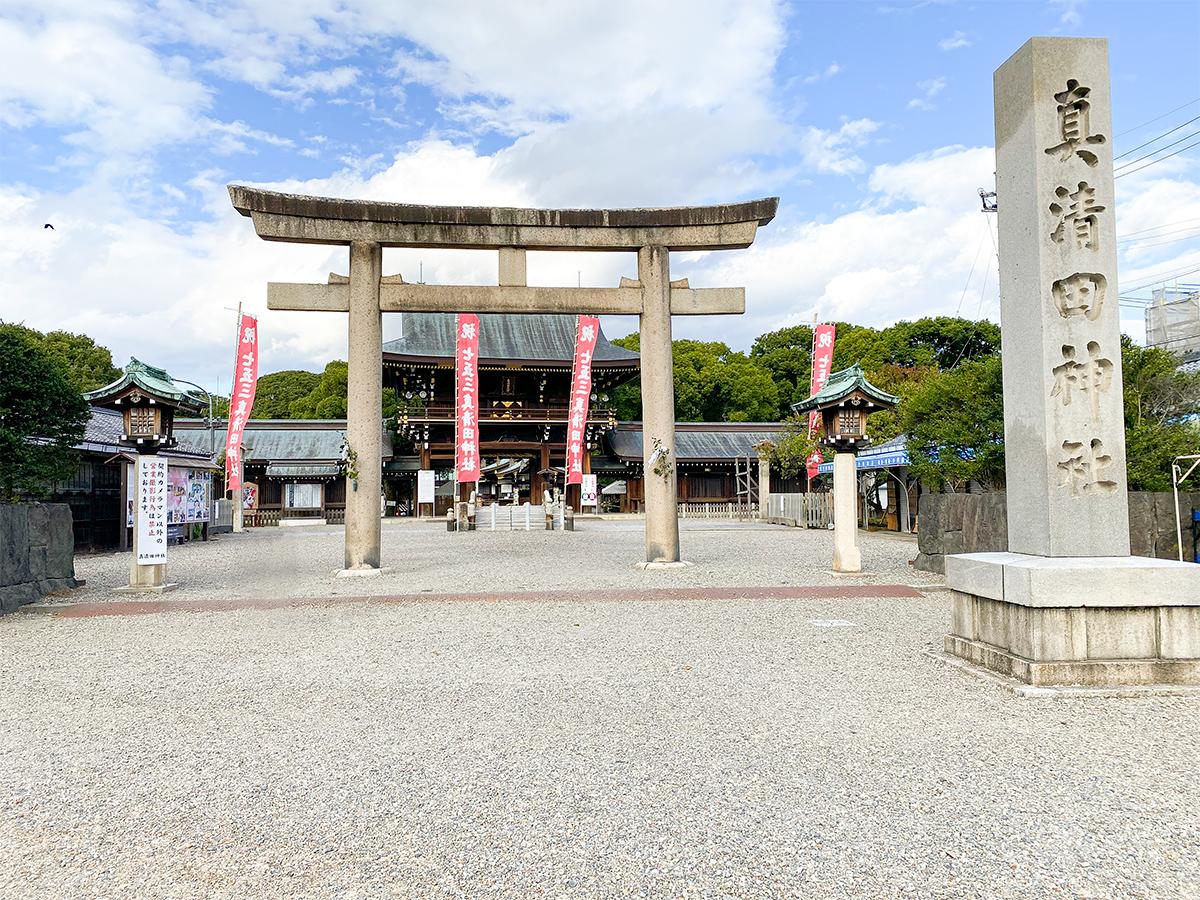 Bus20 minutes from Meitetsu Ichinomiya Station or JR Owari-Ichinomiya Station. Get off at the "138 Tower Park" stop.

"Twin Arch 138," a 138-meter high observation tower, stands as a symbol of Ichinomiya City. The observation floor at a height of 100 meters offers a panoramic view of grand nature. Down on the ground, with this tower as the center, are a beautiful lawn square and gardens with flowers of the season. Various events are held during flower blooming seasons and in accordance with seasonal events, attracting a lot of visitors.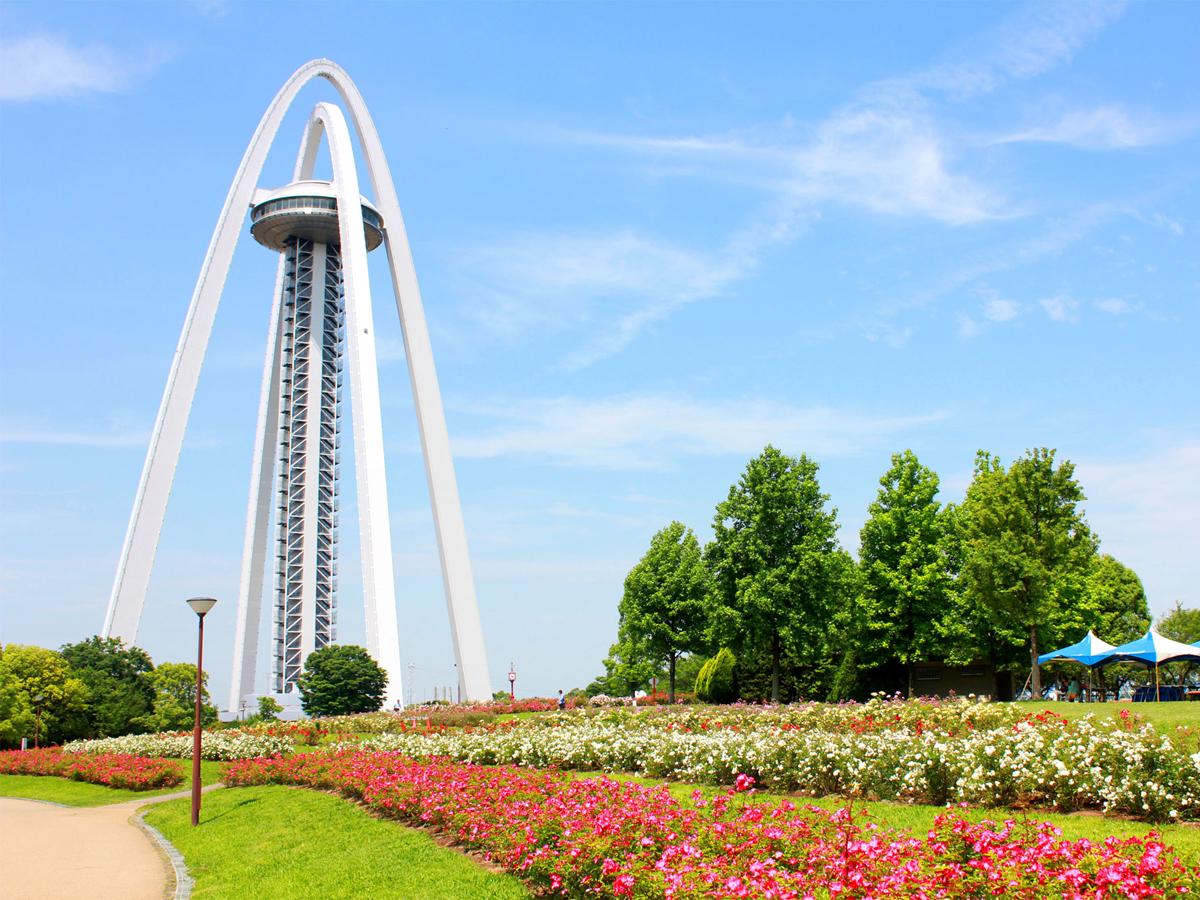 05

Picnic or BBQ in the Grassy Park
Within 138 Tower Park, you can hold picnics or BBQs.
Enjoy various activities such as cherry blossom viewing, walking along the Kiso River, or cycling, all while surrounded by seasonal flowers.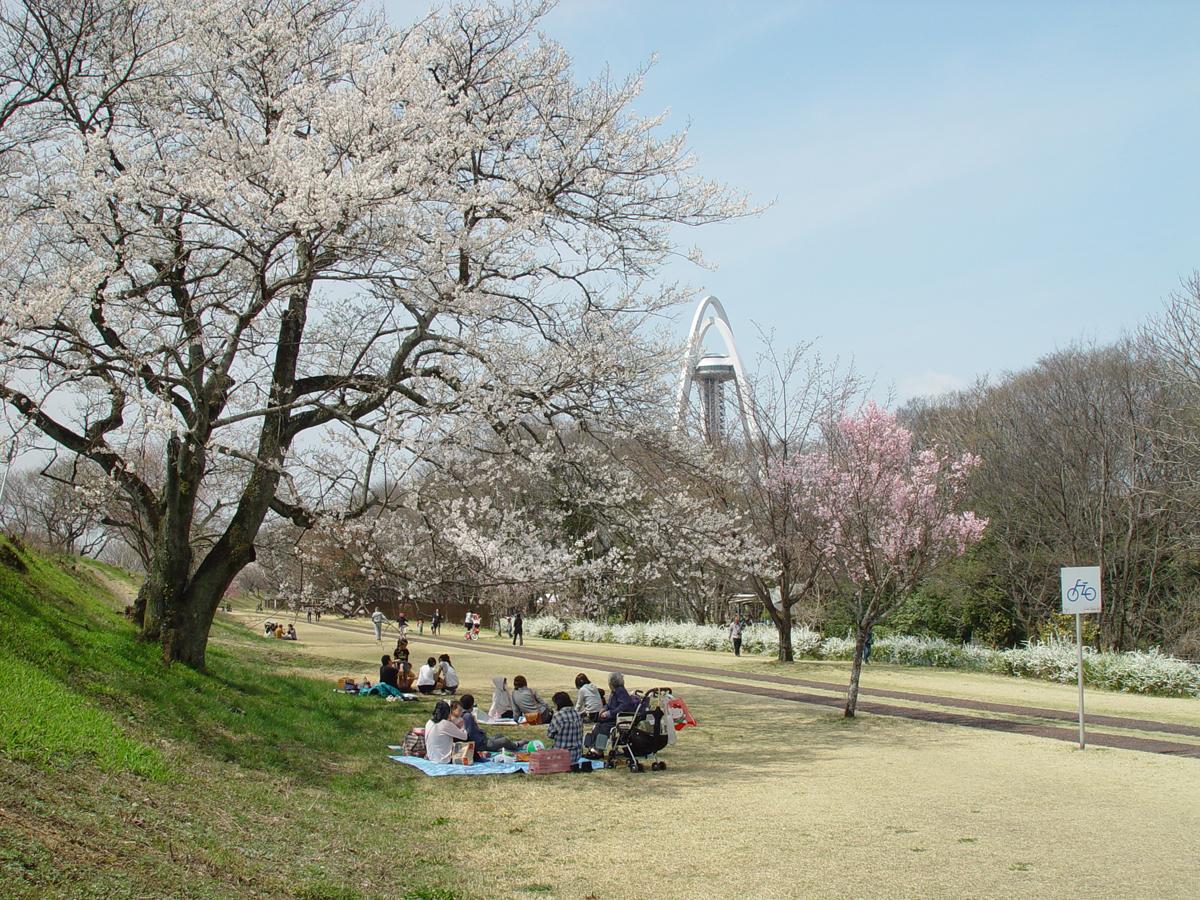 06

Twin Arch 138
From the observatory 100 meters in the air, you can look out at the magnificent natural surroundings. The night scenery is also fantastic.